SELL US YOUR UNWANTED TRUCK. GET YOUR CASH INSTANTLY!
If you have a scrap truck to sell, make Truck Salvage your first call.
We pay cash for all models of trucks and offer the best possible market price. And we make selling your truck easy. Just fill out the online form to get started. Once we agree on a price, and verify the title – we'll send you the money! We buy Scrap Commercial Truck Brisbane, roll-offs, front loaders, rear loaders, grapple trucks, side loaders, recycling trucks, and trailers. Brisbane truck wreckers are also interested in concrete trucks, cement mixer trucks, ready mix trucks, vacuum sewer trucks, service and mechanic's trucks, boom trucks, all-wheel drive vehicles and more.
We'll pay a "finders fee" for any lead that results in the purchase of a used truck. Truck Salvage will pay you for your lead or referral to any cities, counties, or private companies that want to sell their used trucks.
We have a huge range of truck bodies, parts and motors for sale. We get new stock every week, so contact us to inquire for your specific truck.
The Queenland's Top Commercial Truck Buyers
Tractor Unit – Skiploader – Flats – Lutons – Fridge Trucks

Curtainsiders – Chassis Cab – Box Vans – Trailers – Crane

Dropsides – Tippers – Drawbars – Demounts – Hookloaders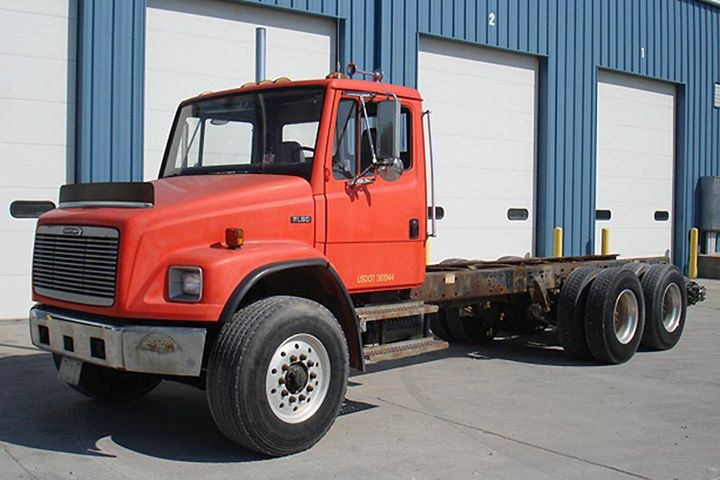 Ongoing maintenance and repairs for an aging fleet of commercial sized trucks can suck your company's profitability right out the window. If you are an independent operator with one or two trucks or a commercial trucking company with a dozen or more semi trucks, give us a call and we will come to you. After assessing your trucks values we'll make you an offer for one truck or your entire fleet and pay you on the spot. Nothing could be easier!
Truck Salvgae is one of the most prolific commercial truck buyers in Queensland. We are ready to pay you cash money for your used commercial, heavy duty, and semi trucks and trailers at a moment's notice!
We have been in the heavy duty, commercial truck buying game for over a decade and that is all we do. Let us put our extensive experience and knowledge of the industry to work for you so you'll receive the highest possible market value for your lot of trucks. We will make you an offer that no other commercial truck buyers can match. "Top Dollar Paid" – That is our promise and our guarantee.
We not only guarantee to buy semi trucks for the most money we also make selling them as quick and easy as possible for our customers. Once you have sold a Scrap Commercial Truck Brisbane, you will never have a need to call anyone else.
If you are currently looking for heavy truck buyers in your area, please call truck salvage today at (07) 339 39 929 and we'll send someone out to have a look, or you can send us pictures and a VIN and we'll make you an offer right now.
What Models Do We Accept? Scrap Commercial Truck Brisbane!
It doesn't matter what condition your truck is in, nor are we concerned with how old the vehicle is.  Truck salvage will give you cash for your old truck across a wide range of makes and models.  So, if you are specifically looking for Toyota truck wreckers, Mazda Truck Wreckers, Nissan Truck Wreckers, Fuso Truck Wreckers, Isuzu Truck Wreckers, Hino Truck Wreckers, Mercedes truck wreckers, or Ford trucker wreckers, we will ensure you of the best cash for your old truck.  We also offer the best cash for truck wrecking for a number of other makes of the truck too; Volvo, Hino, Fuso, Isuzu, as well as International truck wreckers too.  If you do not see your model listed above, chances are we will still consider paying you cash for your truck – contact our friendly team today on free phone number (07) 339 39 929 during our opening hours, or use our contact page to send us a message online at anytime.